Italy doesn't normally necessarily evoke winter temperatures, snow and ice – but rather sun, Milan fashion shows and style. Mr&Mrs Italy have pulled off a balancing act and designed a wonderfully warm and stylish collection. These beautiful parkas will make you long for a snowy Milan.
Upper material: 100% cotton in London green, army green, spruce green – or just black. Lining: pink, brown or shimmering blue chinchilla, rabbit, racoon or prairie wolf fur. Sensation: super soft and absolutely warm.
All set for winter! At least in Berlin.
Mr&Mrs. Italy have succeeded in creating a unique combination of cool designs, ready-to-wear and unusual colour combinations. These parkas are anything but traditional. They play with the classic army look, but break the mould with soft, super fluffy and sometimes brightly coloured fur. Royal blue lining shines out unexpectedly and opulent vintage elements are combined with casual cuts.
And the best thing: these styles can be worn anywhere! During daily life and at events.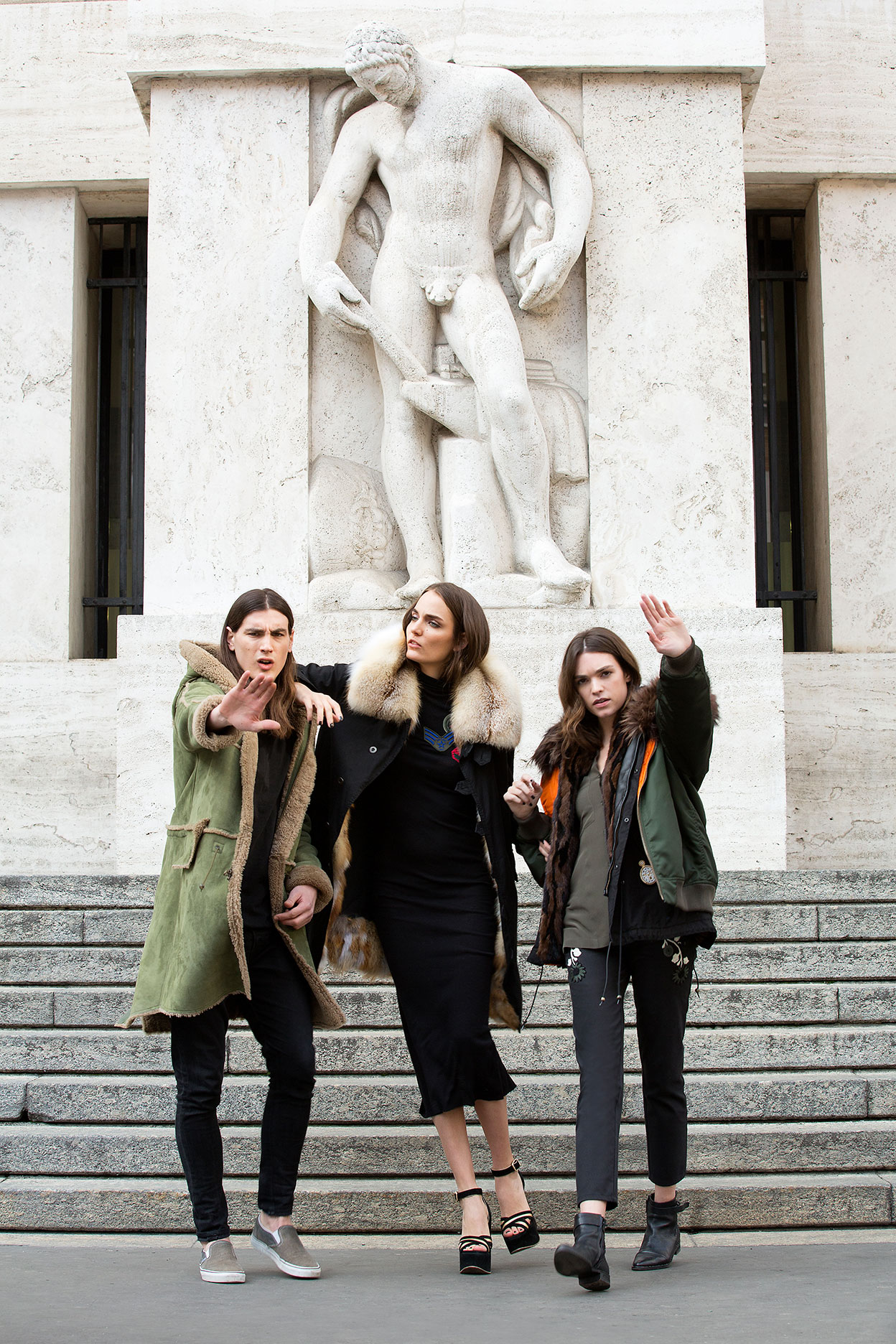 We just had to take these charming parkas to Berlin. Brave the icy, grey capital city winter with soft, cuddly fur and a cool army look. Made in Italy, available in Germany.
The collection's loveliest designs are available here in the REBECCA Concept Store. Come by and have a look!