It's the beginning of December, the city's sparkling and it already tastes like gingerbread and fresh oranges. What would be better than embarking on a quest for the perfect Christmas holiday outfits? Or just because you like to look good.
Our Flying Boutique invites you to discover new favourite items. On the second weekend of Advent, we'll be presenting you with our top-drawer sale: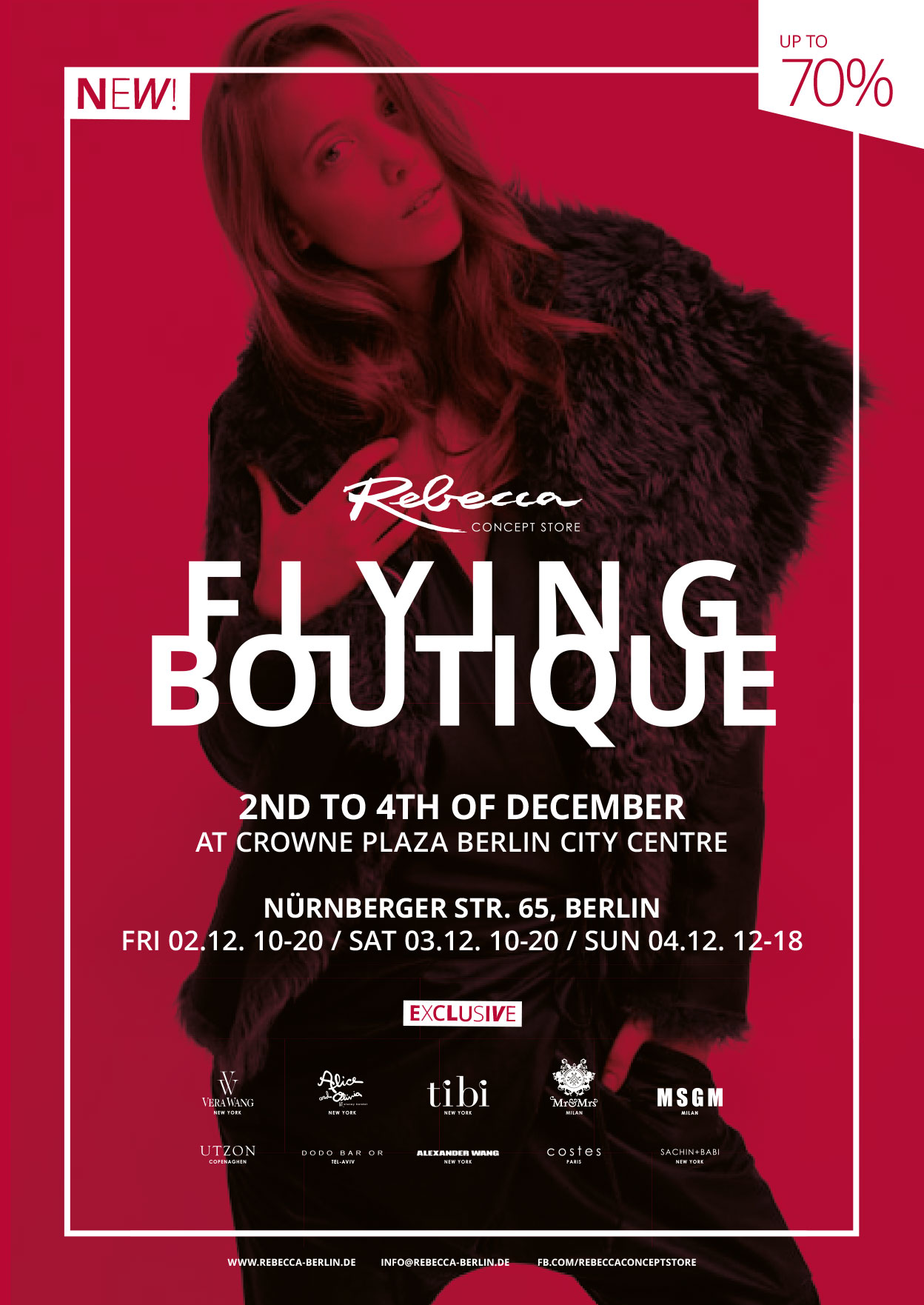 Flying Boutique, from 2 to 4 December
CROWNE PLAZA BERLIN CITY CENTRE
NÜRNBERGER STR. 65, BERLIN
02/12, 10 am – 8 pm; 03/12, 10 am – 8 pm; 04/12, 12 am – 6 pm
We'll be waiting for you with our exclusive selection, professional consultation and, of course, a glass of our exquisite prosecco.
We're looking forward to welcoming you to our Flying Boutique! If you have any questions about our Flying Boutique, we're happy to help. Just give us a call: 030 / 346 20 780