It shines and sparkles. The Italian Vogue calls it 'shine posh': Lurex, Dodo Bar Or has discovered this sparkly material for her autumn collection.
The threads consist of Bemberg, also known as cupro or cuprammonium rayon, a metallic yarn. Lurex does not build up a static charge, looks incredibly exquisite and conjures up highlights on every piece of clothing.
Dodo Bar Or discovered this shiny material for her autumn collection: for a radiant start to the chilly time of year. This blue, pink and golden sparkling fashion is a clear statement against the grey of November and its rain-soaked streets.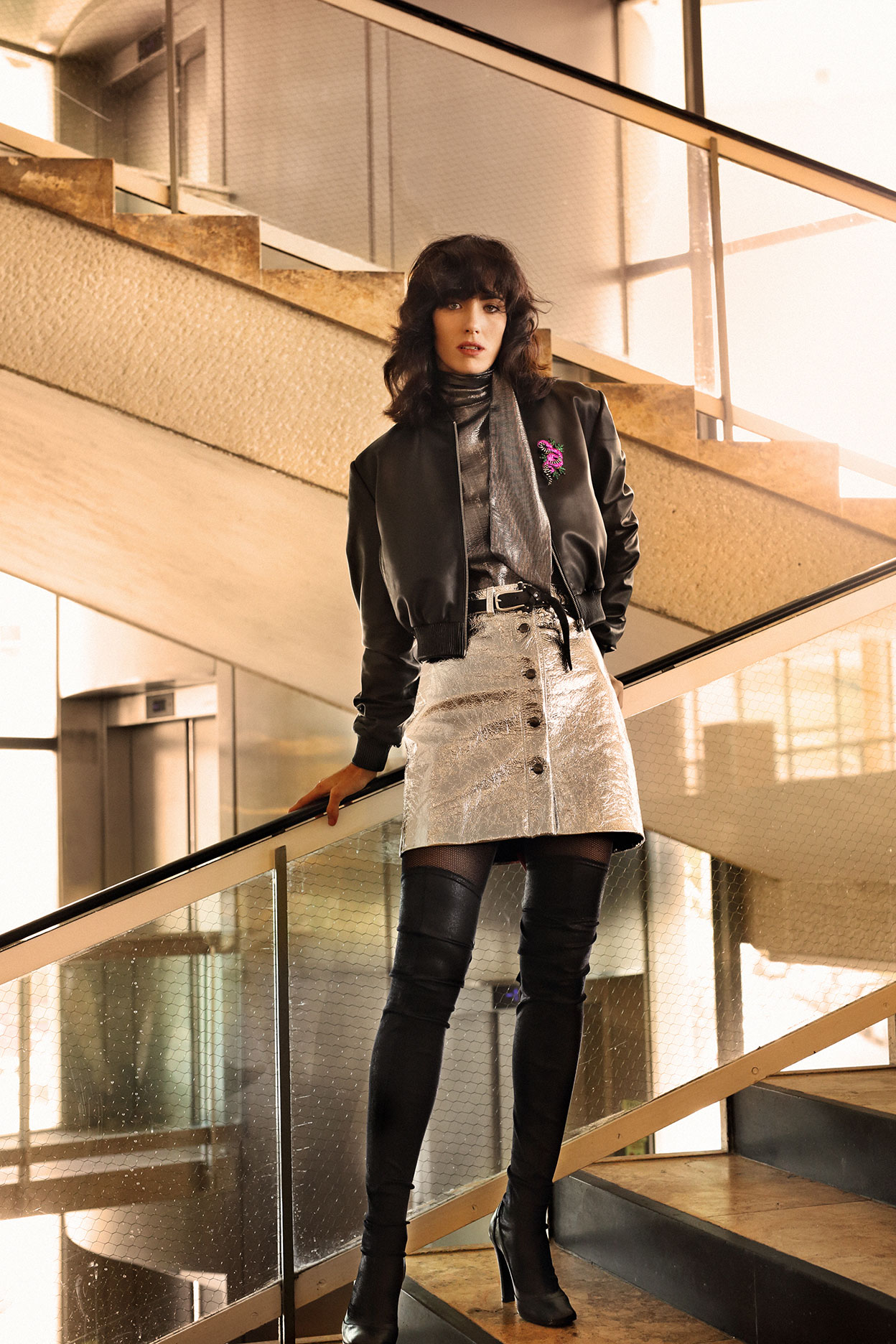 Whether it's a skirt, an evening dress, a jumper or a softly flowing blouse: this lovely Israeli woman's collection is the perfect way to emphasise your features.
The lurex collection's designs are reminiscent of the style of the 70s. They're at once feminine and elegant. The perfect highlight for every party – and just as suitable as ready-to-wear fashion.
Emerald green, ruby red and golden reflections of light compete with one another in a sparkling display. Clear, geometric patterns radiate in metallic brilliance on jet black fine knit, merino wool and semi-transparent fabrics.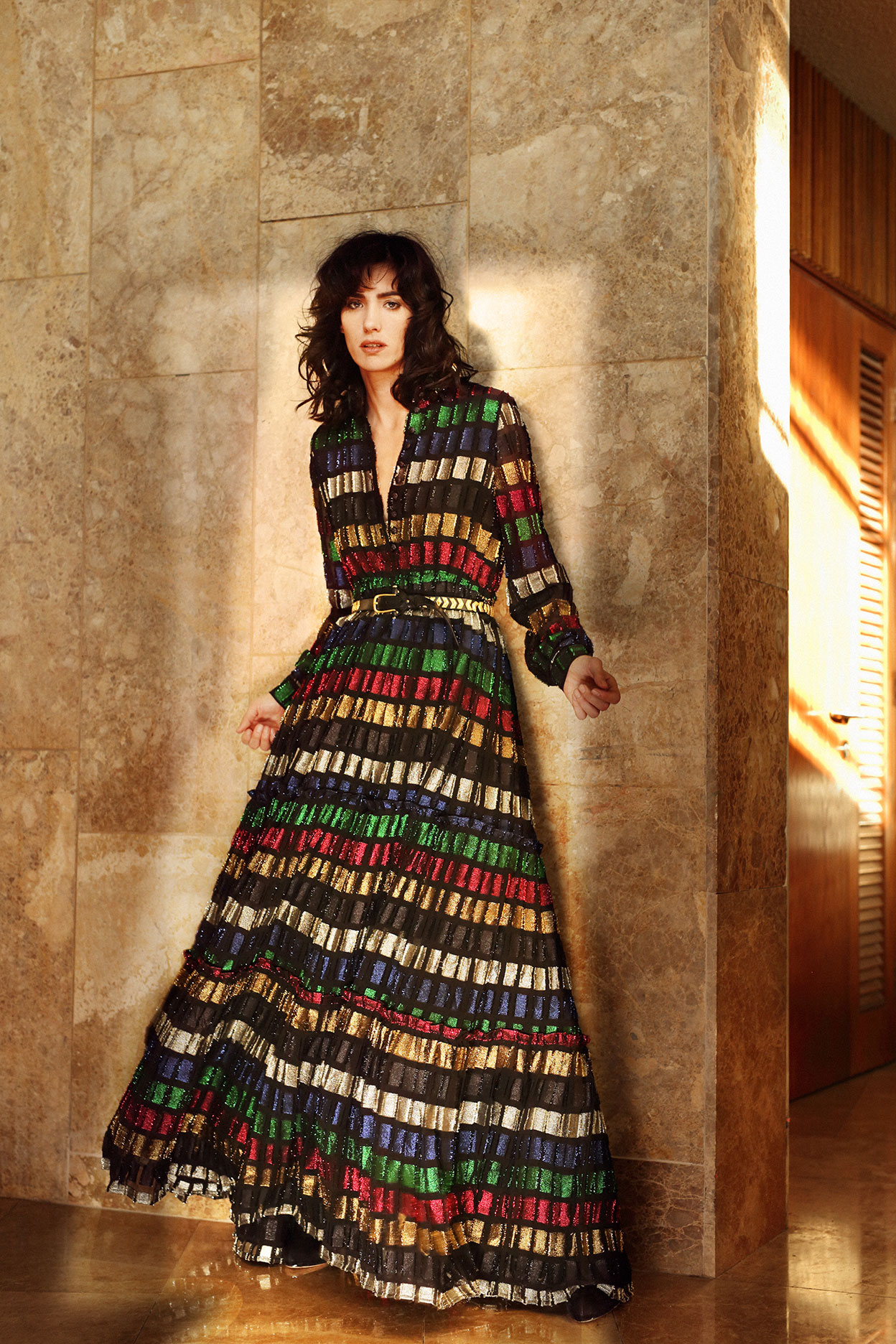 Our tip: combine your basics with these splendid items! They're perfect for giving your fashion a unique look.
In Tel Aviv, we fell in love with Dodo Bar Or's new collection straight away, and brought our favourite designs back to Berlin.
You'd like to try them on? Go right ahead! You can find our new discoveries from Israel in the REBECCA Concept Store.